Online Masters Programs
Featured Product from Purdue Online, College of Engineering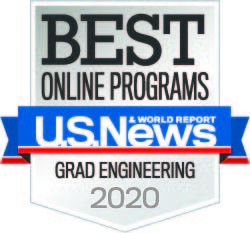 Gain a Competitive Edge
You are an engineering/ technical professional making a difference. You know that the best means of accomplishing your career goals is to stay on top of your game – continually learning and applying your skills in new and productive ways. That's where Purdue distance learning comes in. You no longer have to take time away from your job to pursue a high quality master's degree. Purdue courses and degree options, available totally online and on your schedule, make it possible for you to gain a competitive edge from your office, home or wherever you travel.
Earn a Master of Science Degree
Ways to Participate - Take online graduate courses towards a Master of Science degree or certificate as well as Professional Development non-degree short courses including LSS - Lean Six Sigma Online.
About Distance Learning - All graduate courses are online. There are no residency requirements. Anyone with a bachelor's degree and appropriate prerequisites is eligible to apply.
Taking Graduate Courses Online - Purdue Online engineering graduate courses are made available primarily via streaming video over the internet and downloadable MPEG-4 files.