Multi-Point Sensors with Termination Enclosure
Featured Product from Pyromation, Inc.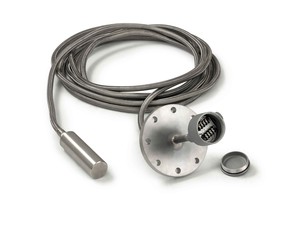 Pyromation's multi-point temperature sensors with enclosures accurately measure temperatures at various points along the sheath allowing for a temperature profile across a specified length.The design consists of RTDs or thermocouples placed inside a single outer sheath, which allows for profiling the temperature at various points along a single line. Applications where these products are used include vessels, holding tanks, furnaces, ovens, reactors, heat exchangers, air ducts and more. The tables found on this page allow customer selection of standard thermocouple types, up to 16 temperature points, various sheath diameters, mounting fittings and termination enclosures. Custom-designed products are available upon request.