Pipe Well Temperature Sensor Assemblies
Featured Product from Pyromation, Inc.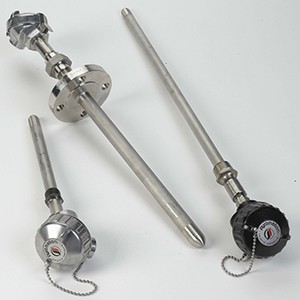 Pyromation offers a line of MgO pipe well temperature sensor assemblies that function as a less expensive alternative to thermowell assemblies in low-pressure, low-velocity piping, and vessel applications. In certain applications where longer temperature sensor assemblies are required, pipe well assemblies can be used at lengths where thermowells might not be practical. The MgO thermocouple sheath in these pipe well assemblies offers an extra shield that delivers excellent corrosionresistance, protects the element from contamination, and guards against thermocouple drift and oxidation. The MgO-type thermocouple also provides superior stability compared to standard industrial thermocouples in high vibration applications. Pyromation's line includes flanged, welded, and threaded pipe well assemblies in a range of sizes and materials.