Programmable Dual Input Temperature Transmitter
Featured Product from Pyromation, Inc.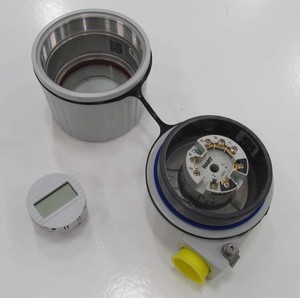 The Pyromation T82 programmable HART® field temperature transmitter is a 2-wire unit with analog output. It includes input for RTDs: resistance inputs in 2-wire, 3-wire, and 4-wire connections; thermocouples and voltage signals. The transmitter can be supplied with or without a digital display, in a general-purpose aluminum screw-cover housing. The T82 can be programmed using a HART protocol handheld terminal. When supplied with a digital display, the LCD display shows the current measured value.