Ka-Band Satcom Trends & Power Amp. Challenges
Featured Product from Qorvo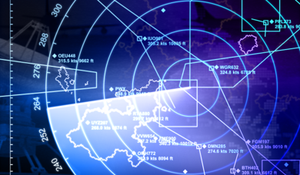 he ever-expanding appetite for data is driving strong growth in satellite communications (satcom), especially in higher-frequency bands. But, instead of concentrating on the lower frequency ranges, many companies are focusing on higher frequency Ka-Band, which provides more allocated spectrum for applications such as internet access and 5G.
Operating in Ka-band creates new challenges in RF power amplification due to an increase in video bandwidth requirements and the need for high linear power to support multi-carrier systems. Thanks to advances in semiconductor technology, GaN PAs have increased performance and are now an attractive alternative to high power vacuum tube amplifiers.
This post provides insights into current satcom trends and approaches to Ka-Band power amplification.