Medical-Grade Adhesive Solutions - M5100
Featured Product from Qosina Corp.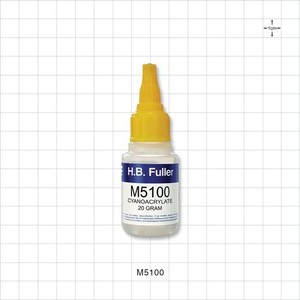 Qosina offers a variety of cyanoacrylate instant adhesives from H.B. Fuller that are in stock and ready for immediate delivery. Cyberbond 5100 is a single component, high viscosity cyanoacrylate adhesive. Low-odor and non-blooming characteristics make this product user friendly when vapor control is an issue. H. B. Fuller adhesives are designed for general-purpose bonding on all types of substrates and suitable for use in medical devices and certified to the ISO standard 10993-part 5 cytotoxicity. Additional formulations are available. Contact our sales team to learn more.