Qosina Stocks Tuohy Borst Adapters
Featured Product from Qosina Corp.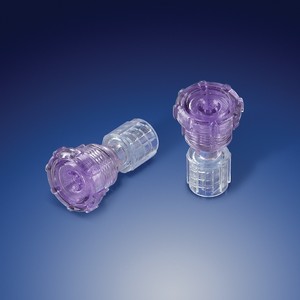 Qosina is pleased to carry over 40 different configurations of tuohy borst adapters in sizes ranging from 0-18 FR.
A tuohy borst adapter, which is a three-piece assembly comprised of a body, gasket and cap, is commonly used to prevent the backflow of fluid and facilitate catheter introduction. The silicone valve and cap torque around a tube or instrument to hold it in place.
Tuohy borst adapters from Qosina are cost-effective, durable and easy to build into a design. Because Qosina carries so many different styles available off-the-shelf, they can provide customers with a number of solutions. Qosina also carries build-it-yourself options for custom configurations based on customers' applications.
Qosina offers tuohy borst adapters with various connection types such as female luer lock, male luer lock, male luer with spin lock, barbed, threaded and tubing port. Qosina also stocks tuohy borsts with or without sideports, and in small or large-bore body types.