Ultrasonic Nanoparticle Dispersion System
Product Announcement from Qsonica, LLC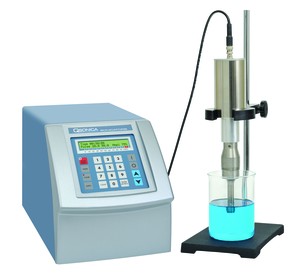 Qsonica is a USA manufacturer and produces a full line of ultrasonic processing equipment. Highly effective at dispersing and deagglomerating nanomaterials, 6 new models and many new accessories are now available. Our 24 page brochure details each unit and accessory.
A wide range of probes are available to handle virtually any sample volume. Sample volumes under 1ml to 20 liters are easily processed with a standard probe. Larger volumes can be processed using an inline, flow-through device. Custom designs are available to meet your process requirements.
Technical support is available to recommend the appropriate sonicator system and accessories for your application.
---