DataMax LSZH DUAL RATED (CM-LS) 28 AWG Patch
Featured Product from Quabbin Wire & Cable Co., Inc.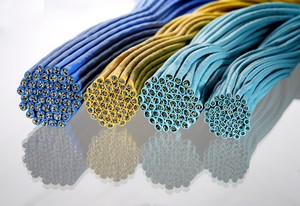 Available in a Cat 6 UTP and Cat 6a F/UTP these cables feature a reduced diameter profile and a CM-LS rating, making them ideal for patching and top-of-rack applications. These smaller, more flexible designs imprvoe cable density and provide less cross sectional area promoting increased air flow to maximize rack ventilation.
LSZH (Low Smoke Zero Halogen) Benefits Include:
Enviromentally Friendly
Lower Toxicity (when burned)
Safe Alternative to PVC
Preferred in many countries