Quabbin and COVID-19
Featured Product from Quabbin Wire & Cable Co., Inc.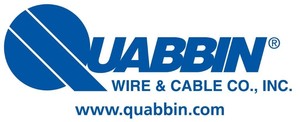 We are living in unprecedented times. Our thoughts are with those whose lives have been impacted by the pandemic.
Whether your supply chain has been disrupted by unexpected changes from your suppliers or increased tariffs have significantly impacted your business, Quabbin Wire & Cable is here to help.
Stocked Inventory
Our products are 100% manufactured in the USA, meaning we currently have a healthy level of inventory on hand with no supply issues. Visit Quabbin's live inventory to check on our stock on hand.
What Quabbin Can Do for You
Our team of expert engineers is ready to turn your order around within 1-2 business days. We are ready and able to:
Provide an exact product match or a similar equivalent
Provide documentation to support the change, including Quabbin Spec Sheets, Quabbin Drawings, available Test Reports, and other compliance documentation
Continue supplying cables to the medical applications that need it most right now - including ventilators, medical beds, diagnostic equipment, and mobile medical tents.
Please feel free to reach out to us by visiting our website or calling us toll-free at 1-800-368-3311. Our team of expert engineers is ready to discuss how Quabbin Wire & Cable can help get your business through these uncertain times.