For Reliable Performance Specify QBC Bearings
Featured Product from Quality Bearings & Components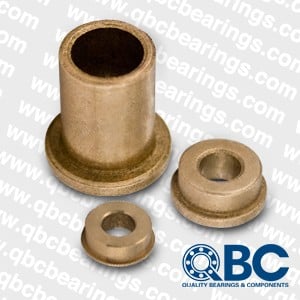 Quality Bearings & Components (QBC) is a stocking distributor of the world's leading bearings and linear motion products manufacturers. Off-the-shelf flanged-sleeve bearings made of oil impregnated sintered bronze SAE 841 are available. These self-lubricating bearings fit shaft diameters .127" to 1.503" and range in overall diameter from 3/8" to 2-1/16". Specify BSNFLN-... Series.
Download complete product specifications, request our catalog, and order online at the QBC eStore. In addition to a wide variety of products we provide on-site relubing of bearings in our certified class 1000 clean room. Made-to print custom bearings, shafting, and assemblies are manufactured to meet your requirements. Contact us for fast quoting and delivery schedule.
Quality Bearings & Components offers a large inventory of bearingsand linear motion products from major manufacturers. Our services include quick global sourcing, competitive pricing, and comprehensive bearing care. QBC is committed to delivering high-quality bearings and the expertise, tools and services to maintain them.
Quality Bearings & Components a Designatronics Inc company
250 Duffy Avenue, Hicksville, NY 11801
Phone: +1 516-616-0436
www.qbcbearings.com