Self-Lubricating Spherical Bearings from QBC
Featured Product from Quality Bearings & Components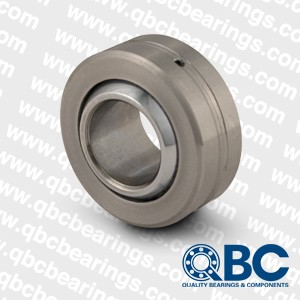 Hicksville, New York -- The new spherical bearings from Quality Bearings & Components, Hicksville, NY are stocked in over 100 inch and metric sizes for both precision and commercial tolerance applications. These bearings have a spherically shaped inner ring and a cylindrical bore for shaft mounting. The outer surface of the outer ring allows for easy installation into any housing. These high capacity bearings are designed for superior performance in low frequency applications and have the ability to accommodate shaft misalignments in most styles from 8.5° to 16.0° depending on the mounting used.

There construction consists of two and four-piece types including self-lubricating models. They are designed to fit shafts ranging from .165" to 1.875" and from 5 mm to 25 mm in diameter. O.D.'s range from .4687" to 4.000" and from 5 mm to 25 mm in diameter.
Quality Bearings & Components offers a large inventory of high quality small inch and metric bearings from major manufacturers. Our services include bearing lubrication and maintenance capabilities. We provide the best selection of components and bearing maintenance equipment available today. QBC is committed to delivering the world's best selection of bearings and the expertise, tools and services to maintain them.
Quality Bearings & Components - The Bearing Marketplace, is a brand of Designatronics Inc.,
Phone: +1 516-616-0436 • Fax: +1 516-616-0443
Designatronics, Inc.
250 Duffy Avenue, Hicksville, NY 11801.
Phone: +1 516-328-3300
www.designatronics.com