QuinStar Cryogenic Circulators
Featured Product from QuinStar Technology, Inc.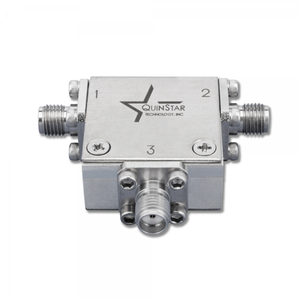 QuinStar's QCY Cryogenic Circulators are field-displacement devices. They offer exceptional broadband performance. In addition to standard internal magnetic shielding, we offer external magnetic shielding options. This preserves the electrical characteristics when operating in a stronger magnetic field. We can design and manufacture our cryogenic circulators to meet your requirements.
Typical applications for QCY Cryogenic Circulators include radio astronomy, satellite earth stations, radiometers, and electron spin resonance measurement systems.
Visit QuinStar.com to view our cryogenic product line.