QuinStar Custom Waveguides
Featured Product from QuinStar Technology, Inc.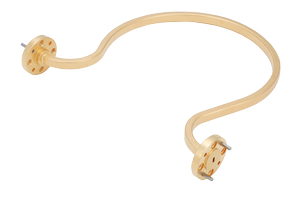 QuinStar Technology specializes in producing custom waveguides for use in virtually any product assembly and for interconnects in millimeter wave subsystems. These waveguides can involve complex bend, twists, and other mechanical features required for low loss interconnections within subsystem assemblies. Each waveguide is manufactured to customer's precise mechanical drawing and specifications using the most suitable material, waveguide flanges and finish.