QuinStar MW Broadband General Purpose Amplifiers
Featured Product from QuinStar Technology, Inc.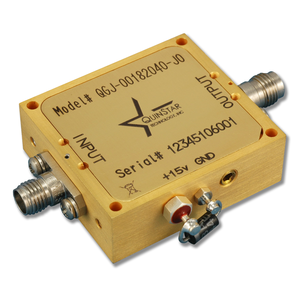 QuinStar's QGJ broadband high gain general purpose amplifiers are ideally suited for very wide band amplification. The amplifiers are offered with nominal gains in 13-40 dB range, and nominal output 1 dB compression point power (P-1 dB) in 13-20 dBm range. QJC is available with some custom options.