QuinStar Precision Junction Circulator & Isolator
Featured Product from QuinStar Technology, Inc.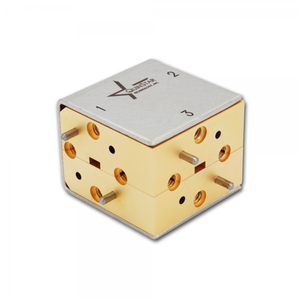 QuinStar's QJY precision junction circulators and QJI precision junction isolators are available in seven waveguide bands covering 18 - 110 GHz. Single-junction isolators and single- and three- junction circulator versions are offered. These three-port, Y-junction ferrite devices feature high isolation, low insertion loss, and broad bandwidth. The three-junction circulators effectively combine a standard circulator with input and output isolators in a compact package.
Junction circulators and isolators are used to provide load isolation in a wide variety of components including Gunn and IMPATT oscillators and amplifiers, upconverters and downconverters, power combiners, and also as duplexers at the antenna ports of MMW transceiver systems.
Visit QuinStar.com to view our complete line of precision junction circulators and isolators.