EMS
Service Detail from RAFI GmbH & Co. KG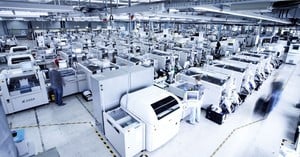 With 15 SMT lines and 5 international plants, the RAFI group ranks among the ten largest German electronics manufacturers. RAFI offers a complete EMS portfolio: from electronic assemblies to complete devices.
Assembly
Housing production
Procurement services
Development services
Logistics services.
RAFI reaches a total assembly output of over seven billion components per year.