Gaskets and O-rings used in Pharma/Healthcare
Featured Product from ROW, Incorporated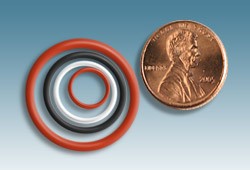 As the world continues to recooperate from the COVID-19 virus, businesses everywhere are working together to get things back on track. One of the ways ROW, Inc. has been able to partner with Pharma and Healthcare organizations, is by the compliance of our Encapsulated Gaskets and O-rings.
All of our FEP and PFA Encapsulated O-rings are USP Class VI compliant and FDA Conforming – Title 21 CFR 177.2600. We understand how important these parts are to our customers and how important the compliance is for use in a variety of different applications.
This does not just stop with our Encapsulated O-rings and Gaskets, but ROW also provides some Non-encapsulated elastomers that have either USP CL VI or FDA compliance as well. ROW has provided these options to several of our cusotmers whose applicaiotns require a Non-Encapsualted O-ring, but still must conform to a specific compliance.
We are tirelessly working to keep up with the ever-changing market in today's Pharma/Healthcare world. ROW prides ourselves on being able to supply crucial parts to these companies to assist them the best we can.
Please feel free to reach out to learn more about how ROW, Inc. continues to support organizations who seek parts to fit these specific requirements.