'Build your own laptop' – pi-top kit now at RS
Featured Product from RS Components, Ltd.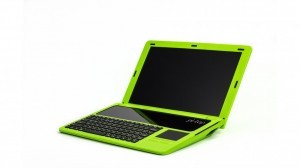 The kit provides everything you need to build your own laptop case – you will however need your Raspberry Pi to power it. If you don't have one yet, the new Raspberry Pi 3 with built-in Wi-Fi capabilities is also in stock at RS now.
Included in the pi-top kit is an HD LCD screen sized at 13.3 inches with 1366 x 768 resolution and eDP interface; smart battery featuring 10 hours run time; trackpad and programmable keyboard; two-Wire SMBus V2.0 interface; power supply; acrylic slice; pi-topOS on pre-installed SD card; and an image-based build manual.
The pi-top kit helps users start to experiment with electronics, create their own PCBs and even produce 3D printing projects. It includes CEEDuniverse which teaches coding and circuit building.
pi-top was designed using RS's own DesignSpark Mechanical and DesignSpark PCB tools. Crowd-funding allowed the makers to scale up production of the pi-top which has enabled RS to offer it for the first time.