Microchip MPLAB® ICD 4 in-circuit debugger kit with faster processor and increased RAM
Featured Product from RS Components, Ltd.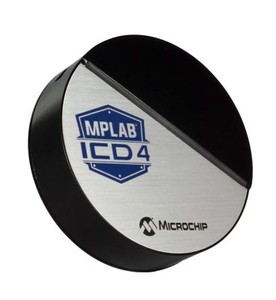 Next-generation debugger kit from Microchip provides higher speed capability and improved debugging flexibility
The MPLAB ICD 4 is an In-Circuit programming and Debugging (ICD) development tool for PIC® microcontrollers, including the latest PIC32C MCUs, and Microchip's portfolio of dsPIC® digital signal controllers,...
Read our blog on a test we ran in our office:
Your Fan Temperature Control Sorted
You know how it is in an open plan office, even with air conditioning it is never quite right for everyone. If you are lucky you'll have a steadily controlled temperature that is considered okay on average. But as we all know, the average is rarely correct for all, be it size, shape, temperature or humidity. Adding to this, on extremely hot days the temperature is pulled up by the outside temperature as it exceeds the average maximum for which the air conditioning system was designed.
Having seen the TMS fan controller and wanting to understand its functionality, it seemed like an excellent opportunity to explore this and see if we could come up with a simple local solution to improve the working environment and other temperature control applications.
In our office within our block of 3 desks, we all have very different individual requirements:
Simon (Mr Super Cool) although liking to be baked on his vacations, prefers for his fingers to be kept cool in the office by a nice steady flow of air (especially when the temperature rises during his frantic typing activities!)
Donna prefers a nice steady temperature with the fan providing some cooling airflow when it gets warm.
Finally, I prefer a more even temperature. I'm slightly tolerant of higher temperatures in summer (allowing me to equate to the nice feeling of summer sun!) but not wanting to be cooked on the very hot days.
We all have different personal preferences for the environment in which we work, and with this project, we should gain the flexibility to control personal fans to improve our working environment.
We picked the TMS development kit (769-2732) for this project as it contained most of the connection leads, plus the TMS controller and simplified the build process. The individual components are available separately and detailed at the end of this article. It appears to offer a very flexible control solution for up to 4 different fans.
Now for the techy stuff...
Read full blog here:
https://www.rs-online.com/designspark/your-fan-temperature-control-sorted