Molex USB-C cables and connectors from RS
Featured Product from RS Components, Ltd.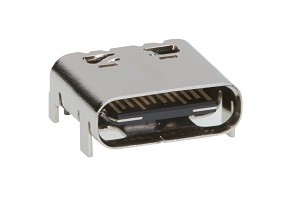 Make sure your designs are bang up to date with USB Type-C connectors and cables, compatible with the latest USB 3.1 protocol.
RS has added Molex's USB-C cable assemblies and connectors to its rapidly expanding range of USB-C solutions for the latest electronics applications.
USB-C – or USB Type-C – is the latest generation Universal Serial Bus (USB) connector standard and is a multifunctional device which can perform the functions of previous USB standards and has some new tricks up its sleeve too. USB-C protocols can be used as 'standard' connectors to connect mice, cameras, keyboards and printers to tablets, phones or PCs; as power connectors; as video connectors; and are also compatible with the latest in 4K ultra-HD TV systems.
The new connectors are smaller, reversible and lightweight, making them easier to plug-in and use without always having to turn over!
The range from Molex includes cable assemblies and connectors allowing USB-C devices to interface with legacy USB 2.0 protocols, in addition to new 3.1 protocols. USB-C to USB-A cable assembly; PCB-mount, right angle and USB-C sockets and connector plugs.