Save PCB space with Molex Nano-Fit™ from RS
Featured Product from RS Components, Ltd.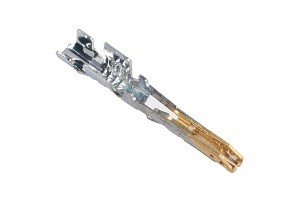 Molex Nano-Fit™ power connectors provide fully protected header terminals in an ultra-small package saving valuable PCB space. Available at RS now in small quantity packs for prototyping and R&D as well as larger production order quantities.
These versatile, miniaturised power connectors are suitable for use in a wide range of market sectors including automotive, aerospace, defence, medical, telecommunications, industrial and home appliances.
Designers of power applications have a choice between headers with exposed terminals which are susceptible to damage, or fully isolated headers which often take up too much space. The new Nano-Fit™ series of high-density connectors provides designers with fully isolated header terminals which prevent damage during handling and mating, as well as delivering up to 69% PCB space saving. The risk of cross-mating is reduced and assembly speed improved with different mechanical keying options and colour-coding logic.
Assembly compliance for high-circuit applications is improved, and operator fatigue is reduced thanks to the ultra-low mate force terminal. In addition, positive lock housing with an anti-snag design ensures no accidental disengagement of mated connector assemblies can occur.
The Nano-Fit™ series of connectors is the latest and tiniest addition to the Fit Family of connectors from Molex designed for wire-to-wire and wire-to-board solutions for high current rating applications.