DXOMARK Shares Scientific Test Method for Displays
Featured Product from Radiant Vision Systems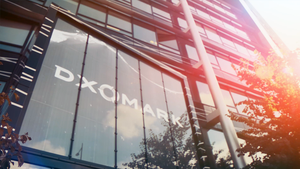 DXOMARK shares their process for qualifying consumer electronic displays according to how they are actually used in the real world. The team discusses the benefits of using Radiant and Konica Minolta visual test & measurement equipment, which is installed in their automated test system, the Display Bench. With this equipment, DXOMARK obtains scientific data that quantifies the photometric properties of each display, accurately and objectively characterizing how the displays perform under different lighting conditions and use cases.
With objective data provided by leading photo-metrology tools, DXOMARK can ensure reliable evaluation of each device, and both manufacturers and customers can continue to have confidence in the merit of their device's DXOMARK score.
In this video, you will learn about:
For more information about Konica Minolta test and measurement equipment, visit their website.