Webinar: Novel Solutions for XR Optical Testing
Featured Product from Radiant Vision Systems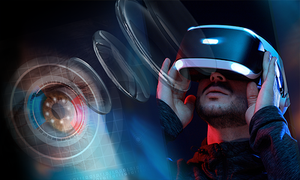 Extended reality (XR) devices are a hotbed of optical innovation—from microLED microdisplays to waveguide optics to near-infrared sensing systems. Combinations of these components have yielded an array of architectures to address different requirements, all with a singular goal: Enable high-performance near-eye visualization for the human user. Defects and deviations at any point in the component architecture must be tested out to ensure this goal is met.
Visual inspection and measurement can be uniquely applied at each stage of XR device manufacturing to test optical performance. While a display module may require inspection of pixel-level defects, projected images must be evaluated for brightness, sharpness, distortion, aberration, and other qualities. Near-infrared light sources that enable eye tracking and proximity detection have their own requirements, including radiant intensity of LED or laser distributions. At the final stages, measurement equipment must be able to evaluate the complete field of view seen by the user within an XR headset.
In this webinar with Photonics Media, test & measurement experts from Radiant Vision Systems provide guidance on XR optical performance testing, demonstrating novel technologies that emulate the human eye, and are optimized for accuracy, speed, and ease of use at each component stage.
Watch the webinar to learn about:
XR optical components: measurement needs and challenges
Measurement equipment for XR optical testing
Novel solutions for optimizing measurements at each component stage
An audience Q&A with presenter Davis Bowling, Sales Manager at Radiant Vision Systems, follows the presentation.