Modular Enclosures
Featured Product from Ralston Metal Products Limited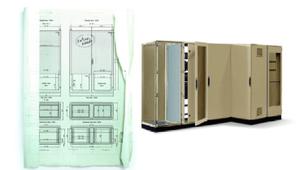 Eldon Modular enclosures, imported from Europe, offer North American industries the option to work with lighter weight European carbon steel designs. These enclosures offer flexible modular add-ons for evolving projects on the plant floor and are easier to machine. Segmented protection and customized to suit your company's growth, Eldon enclosures meet the exports standards to Europe, Canada (CSA) and USA (UL).
Add and configure enclosures to evolve with your projects. Whether you need it now or later, the easy-to-install accessories are designed with your timeline in mind. Customize standard enclosures to suit your exact needs at a cost-effective price.
For more information contact a Ralston customer service representative.