Turning Remote Sites Into Smart Remote Sites
Featured Product from Red Lion Controls, Inc.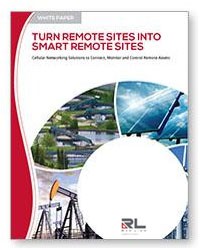 Cellular Networking Solutions to Connect, Monitor and Control Remote Assets
Every business strives to protect revenue, as well as ensure uptime and availability for customers. The oil and gas, alternative energy, power, utilities, water and waste water spaces face unique challenges when working toward these goals. They must achieve seamless connectivity, regardless of expansive territories, asset age and types of communication technology. Using cellular networking to build smart remote sites overcomes many infrastructure, financial and safety barriers.
>>>>Watch this video as we unveil our company rebranding and how we have grown throughout the years.
About Red Lion Controls
As global experts in communication, monitoring and control for industrial automation and networking, Red Lion has been delivering innovative solutions for over forty years. Our automation, Ethernet and cellular M2M technology enables companies worldwide to gain real-time data visibility that drives productivity. Product brands include Red Lion, N-Tron and Sixnet. With headquarters in York, Pennsylvania, the company has offices across the Americas, Asia-Pacific and Europe. Red Lion is part of Spectris plc, the productivity-enhancing instrumentation and controls company.
Visit our YouTube channel for full access to video and webcast content.