Removable Bollards Provide Changing Accessibility
Product Announcement from Reliance Foundry Co. Ltd.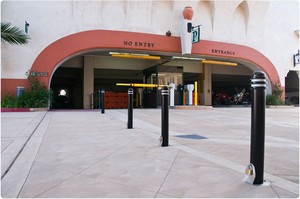 Reliance Foundry's line of removable bollards caters to changing access needs, offering the ultimate in access control. When installed, a removable steel bollard restricts vehicle access, highlights architecture and defines traffic flow expectations. When removed, it allows temporary access to areas where vehicular traffic is normally restricted. Bollards that allow for removability are an ideal solution for areas that would benefit from allowing temporary access to maintenance, delivery and emegency vehicles.
---