High-Speed RS-485 Transceiver
Featured Product from Renesas Electronics Corporation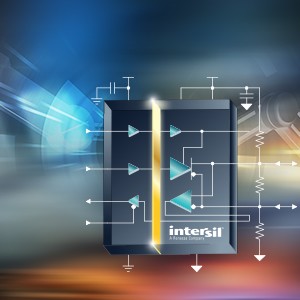 The ISL32741E is a galvanically isolated, high-speed differential bus transceiver, designed for bidirectional data communication on balanced transmission lines. The device uses Giant Magnetoresistance (GMR) as its isolation technology.
The part is available in a 16 Ld SOICW package with true 8mm creepage distance.
The ISL32741E is PROFIBUS compliant, including the rigorous PROFIBUS differential output voltage specifications.
A unique ceramic/polymer composite barrier provides 6kV reinforced isolation and 40,000 years of barrier life.
The device is compatible with 3V and 5V input supplies, allowing an interface to standard microcontrollers without additional level shifting.
Current limiting and thermal shutdown features protect against output short circuits and bus contention that may cause excessive power dissipation. Receiver inputs are a full fail-safe design, ensuring a logic high R-output if A/B are floating or shorted.
ISL3274xE isolated RS-485 transceivers provide 40Mbps bidirectional data communication for Industrial IoT networks. The ISL32740E isolated transceiver has 2.5kVRMS of isolation and 600VRMS working voltage, and comes in the industry's smallest package, enabling high channel density for PLCs in factory automation applications. The ISL32741E has 6kVRMS of reinforced isolation and 1,000VRMS working voltage.
The ISL3274xE can be combined with the ISL28025 precision digital power monitor, ISL12022M low power real time clock, and Renesas MCUs to create a system solution.
Key Features:
40Mbps data rate
6kVRMS isolation/1000VRMS working voltage
12.8kV surge immunity
3V to 5V power supplies
20ns propagation delay
5ns pulse skew
50kV/μs (typical), 30kV/μs (minimum) common-mode transient immunity
15kV ESD protection
Low EMC footprint
Thermal shutdown protection
Temperature ranges available
-40°C to +85°C (EIBZ) and -40°C to +125°C (EFBZ)
Meets or exceeds ANSI RS-485 and ISO 8482:1987(E)
PROFIBUS compliant
0.3" true 8mm 16 Ld SOICW package
UL 1577 Certification pending
VDE V 0884-10 certification pending

Play High-Speed RS-485 Transceiver Video