Vincotech 1200V Low-Profile Sixpack Modules
Featured Product from Richardson RFPD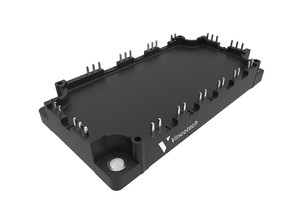 VINcoPACK E3: New Sixpack Packaged to Meet your Mid-Power Need
What about a new sixpack in low-profile package for motion control and UPS applications?

Vincotech's VINcoPACK E3 modules from Richardson RFPD are a low-profile package for mid-power inverters with sixpack configuration. These 1200 V power modules raise the performance bar with their superior efficiency and reliability.
Featuring SLC (SolLid Cover) technology, the VINcoPACK E3module is also equipped with the lastest low-loss IGBT M7 chips and achieves high power density.

General features:
/ Low-loss, IGBT M7 chip technology
/ Extended module lifetime
/ Industry-standard, low-profile package
/ Built-in NTC
/ Scalable product platform