Diaphragm Pump for Industrial & OEM Installation
Featured Product from Robert J. Fitzmyer Co., Inc.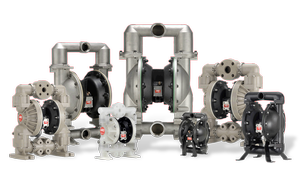 ARO Pro Series air operated diaphragm pumps are ideal for general industrial and OEM installation applications. They can easily pump from clean, light viscosity fluids to corrosive, abrasive medium viscosity fluids and can transfer large particles without damage. Due to their pneumatic motor, they could be used in potentially explosive areas. Most of the ARO® diaphragm pumps are ATEX certified (CE Ex11 2GD X).
Why ARO diaphragm pumps?
Sealless Design
Low Material Shear
Ease of Maintenance
Can Run Dry Without Damage
Portable
Self Priming
Easy-to-Install