Ultra V Series® and UltraMate®
Featured Product from Robert J. Fitzmyer Co., Inc.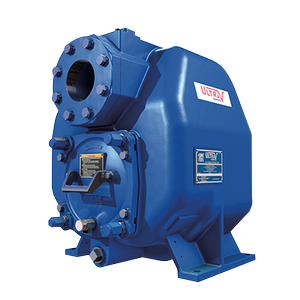 The Gorman-Rupp Ultra V Series® with UltraMate® pump is specifically designed for handling solids and slurries. They have significantly higher head capabilities than Super T Series® and 10 Series® pumps. If a clog occurs, it can be removed easily through the coverplate opening without disturbing piping or using any special tools.
Specifications
Size 3" (80 mm), 4" (100 mm), 6" (150 mm)
Max Capacity 1900 GPM (120 lps)
Max Head 325' (99 m)
Max Solids 3" (76 mm)
Materials of Construction Cast Iron, CD4MCu, Stainless Steel