1500XA Process Gas Chromatograph
Product Announcement from Emerson/Rosemount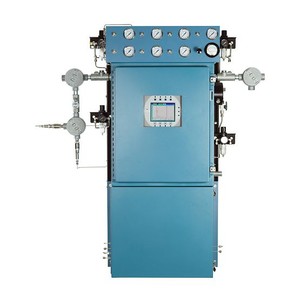 The Rosemount 1500XA Gas Chromatograph combines the proven analytical components of a field-mounted GC with the larger oven capacity of a traditional air-bath oven design. Used in gas processing plants, it is specially designed for trace sulfur, trace hydrocarbon, and other high temperature applications.
The 1500XA accommodates up to eight GC valves in one conventional, air-bath oven to handle a variety of applications up to 150°C. This chromatograph has dual-detector capabilities in one application. Benefits include shorter analysis time and improved sensitivity. The result is maximum analyzer reliability and analytical flexibility in one package.
This instrument also supports TCD (thermal conductivity detectors), FID (flame ionization detectors) and FPD (flame photometric detectors).
---