Miniature Motors, Power Transmission & Control
Product Announcement from Rotalink Limited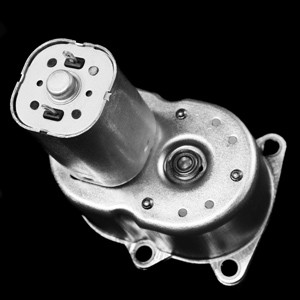 An extensive range of brushed and brushless motors up to 150W, spur, planetary and hybrid ovoid gearboxes offering up to 10Nm with capacitive incremental or absolute encoders can be combined with a digital drive in a manner that is infinitely variable to provide a precise and complete cost optimized miniature power transmission solution.
Key to the widest range is infinite flexibility:
Flexibility is a key characteristic of the Rotalink catalogue. The brushed and brushless dc motors have been designed and wound to satisfy applications calling for a power range of 1-150W across a voltage range of 1.5 - 30V.

Windings have been chosen to offer speed variations where noise, life or current may be critical. If you can't find your exact requirement here, motors can be wound to your precise specification.
Rotalink's innovative gearbox design expertise together with today's materials have been combined to maximise the full output power generated by this widest range of motors in the most price sensitive way. Each gearbox type is offered with many ratios, torque of 10mNm to 10 Nm is achievable through the range with speeds peaking at 1000 rpm.
Motors, gearboxes and encoders can be combined in a manner that is infinitely variable, providing our customer with a precise and complete solution for each and every application.
---