Rotek Rings for Power Generation
Product Announcement from Rotek, Inc.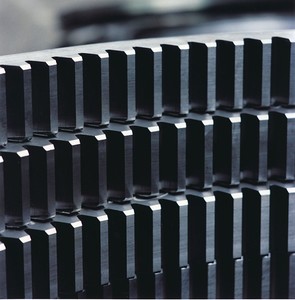 Rotek rings are utilized in various power generation applications including gears.
Rotek manufacturers seamless rolled rings and machined rings with diameters ranging from 20 to 240 inches and unit weights from 180 to 35,000 pounds, in various design types and qualities.
Gearing is available upon request. Our production facilities include capability for turning, drilling, internal gear cutting and external gear cutting.
Rotek Rings are proudly manufactured in the U.S.A.
Rotek Incorporated
1400 South Chillicothe Rd
Aurora, OH 44202
330-562-4000
---