The R line | Where innovation meets modularity
Featured Product from Rousseau Metal inc.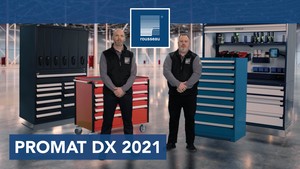 R Series heavy-duty cabinets are industry-leading in durability and modularity. The R series system allows complete flexibility for modification, change in needs, or growth within a client's business, making it the perfect solution for any situation. Our demonstration video will share the nearly limitless possibilities offered by Rousseau and the R series of products.
Rousseau has been manufacturing since 1950 and has served thousands of clients with high-quality storage solutions with our continual growth and innovation coming from a partnership with our dedicated distribution network.