A Trusted Supplier For The Aerospace Industry
Product Announcement from Ryan Electronics Corporation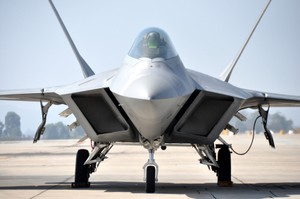 A Trusted Supplier for the Aerospace Industry
Ryan Electronics offers a wide variety of airframe wire and cable for military and commercial applications.
Our high-performance aerospace wire and cable meets requirements for high temperature resistance, small dimensions, low weight, and low flame propagation.
We carry a wide range of M22759 wire and specialize in high-performance aerospace cables such as the M27500 specification, among others.
M22759 Wire | MIL-W-22759 | SAE AS22759
M22759
Ryan Electronics carries a wide selection of high quality MIL-W-22759 wire.This specification covers fluoropolymer-insulated single conductor electrical wires made with tin-coated, silver-coated, or nickel coated conductors of copper or copper alloy.
Our M22759 wires meet requirements for small dimensions, high temperature resistance, low weight and low flame propagation.
M27500 Wire | MIL-C-27500 Cable | NEMA WC 27500
M27500
Cable covered by this specification is intended for use in aerospace and industrial electric applications. The M27500 specification allows for a wide variety of construction choices. Basic wire size, type, numbers of wire, shield, and jacket styles may all be spelled out under this spec.
Ryan Electronics Corporation was founded in 1989 as a full-service distributor of electrical wire & cable, wire management accessories, cable assembly solutions, and value-added services.
Our specialty is in Mil-Spec applications, and our commitment to repeatable perfect performance has earned us the position of a trusted supplier partner to the military and aerospace industries.
We pride ourselves in being Mil-Spec wire & cable specialists who provide superior quality in product, technical expertise, and personable assistance. We offer quick, efficient service for your complete connectivity requirements.
Products for All Your Connectivity Needs:
---