AZUR™ 72C160 AIRLESS® PAINT PUMP - SAMES KREMLIN
Featured Product from SAMES KREMLIN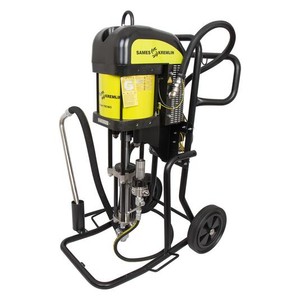 Azur™ range is the recommended line for the protective coatings market. The pump will transfer material without compromising your finish quality whether you are using single component paints, pre-mixed 2K, zinc-rich materials, and other types of coatings.
ADDICTED TO WORK
High finishing protective coatings applications
Designed to operate well in harsh and intensive environments
Simple maintenance and comfortable to use
Learn more here - or where to buy!
OUR VISION
Making Manufacturers More Competitive
OUR STRATEGY
Customer Satisfaction // the mirror of our excellence, our commitment
Efficient Supply Chain // to deliver the right solution at the right place and time
Useful Innovation // because we address industrial issues with technology and expertise
OUR MISSION
Supporting the industrial process from assembly, protection against the environment, to finish by beautifying manufactured products