Application of thermoplastic/anti-corrosion powder
Featured Product from SAMES KREMLIN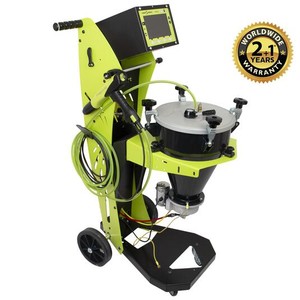 INOCART HF COMPLETE POWDER PACKAGE
The Inocart HF is a simple and complete manual solution for applying thermoplastic and anti-corrosion powders. Using the Inogun M spray gun and the Inobox control module, it enhances the user's experience with a friendly interface and advanced ergonomic functions to stay focused on applying powders.
USER-FRIENDLY COMPACT EQUIPMENT READY TO SPRAY
High powder flow for extreme film builds

: Up to 1.2 kg per minute
Balanced & ergonomic design

: No Repetitive Strain injury, less fatigue
Easy to operate

: Less than 2 minutes from training to production
Learn more about related technologies, materials, and markets.