New ASC Automatic Airless Spray Gun
Featured Product from SAMES KREMLIN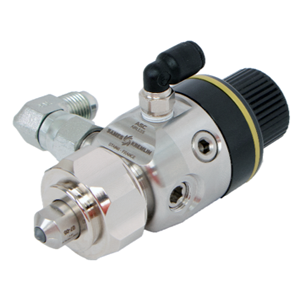 This ASC automatic spray gun provides superior atomization and is developed for high production at medium to high flow rates with low overspray for minimal paint waste.
The ASC gun is the lightest, stainless-steel automatic spray gun, minimizing payloads on painting machines and decreasing bearing wear. Its compact design allows easy access to recessed part areas.
Click on the "More Info" button above to learn more, including information about your choice of 184 tips and how we designed it to offer the fastest on/off triggering to apply the proper volume of material on the target avoiding waste, to minimize the color changing time, and to optimize dosing process.