New SAMES InoBell Powder Bell Applicator
Featured Product from SAMES KREMLIN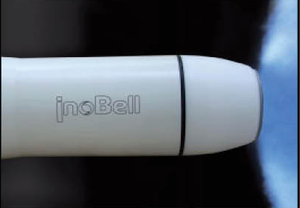 EXEL North America, Inc. - Manufacturer of SAMES Manual & Automatic Powder Coating Equipment & Solutions has designed the New InoBell®.
The InoBell® is a high transfer efficiency applicator that delivers:
Higher First Pass Transfer Efficiency
Better Uniformity
High Finish Quality
The InoBell® can be installed on a robotic or reciprocating system for various types or markets including: truck and bus, furniture, general industrial, etc. We have proven installations worldwide.
By using the InoBell® technology, several of our customers had an improved finish quality, uniformity and a 35% powder savings!!
Contact EXEL North America today to learn more about this great new product and the savings you will experience once it is installed at your facility!
To learn more, call us today at 800.573.5554 or visit the links below:
http://www.youtube.com/watch?v=4HJZdDgCwgM&feature=plcp
https://www.sames-kremlin.com/usa/en/product-inobell-powder-bell-sprayer.html
You may also email our marketing team at exel.solutions@exel-na.com.
InoBell® --The Most Efficient and Least Expensive Powder Bell in the World