USER-FRIENDLY COMPACT & READY TO SPRAY POWDER
Featured Product from SAMES KREMLIN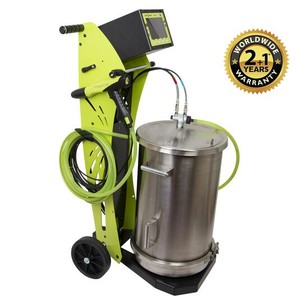 INOCART H COMPLETE MANUAL POWDER PACKAGE
The Inocart H is a simple and complete manual solution with a fluidized hopper for spraying powder. Partnering the Inogun M spray gun and the Inobox control module enhances the user's experience. It contains a user-friendly interface with advanced ergonomic functions to help maintain the focus on the powder application and the finish quality.
USER-FRIENDLY COMPACT EQUIPMENT READY TO SPRAY
Highest finishing quality:

High fluidization for smooth and constant application of difficult powders
Efficient powder transfer:

TEC5 technology
Easy to operate:

Less than 2 minutes from training to production
Learn more about related technologies, materials, and markets.