SAMSON's Series 3730 Positioners
Product Announcement from SAMSON Controls, Inc.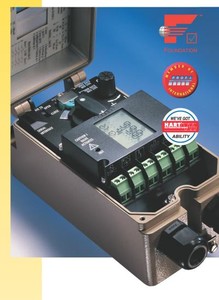 In SAMSON's Series 3730 Positioners, everything revolves around just one rotary pushbutton: turn to select parameters, press to activate them. The large display is your window to the system. Alternatively, you can easily configure the positioner from a PC using the TROVIS-VIEW software.

The positioners are easy to integrate into any loop of field devices over HART, PROFIBUS-PA or FOUNDATION Fieldbus.

Its range of functions is rounded off by limit switches, position transmitters and solenoid valves.

Definitely a turn for the better.


Full Documentation
Electropneumatic Positioner Type 3730-1
Electropneumatic Positioner Type 3730-2 and Type 3730-3 with HART communication
---