SECO embedded solutions for Digital Signage
Service Detail from SECO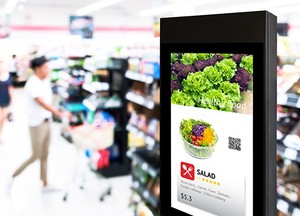 Communication via video posters or digital signage in open public spaces or inside buildings is rapidly expanding. Together with our customers, we work to make user interfaces increasingly intuitive, allow the collection and transmission of high-value data, integrate targeted advertising and speech recognition features.
Predictive Maintenance and Product Renewal
Thanks to combined hardware and software solutions, products can be equipped with rich functionalities, such as predictive maintenance and rapid part replacement, that allow for reduced time-to-market and cost containment.
Scalability and Graphic Performance
SECO offers innovative standard and custom solutions for managing platforms with extended life cycles and based on high graphic performance architectures, making it possible to approach this market's various applications with technologies that guarantee an optimal relationship between performance and energy consumption.