SECO embedded solutions for Industrial Automation
Service Detail from SECO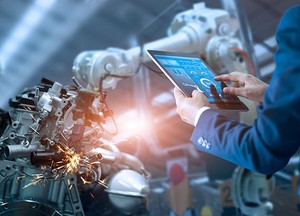 Automation is a crucial aspect in modern manufacturing industries, where it is necessary to implement production processes capable of maximizing product quality, improving efficiency and ensuring operator safety. We study our products to support companies in achieving these objectives. Responding to specific technical-dimensional requirements, our solutions rely on integrated systems and customizable and connected platforms to allow high performance and ease of use. We accompany our customers in product, service, and business model innovation, for example by setting up production plants with intelligent machinery, equipped with sensors whose data helps to predict malfunctions, organize timely maintenance interventions and make production more efficient.
Co-Design, Even for Fully Customized Products
SECO offers comprehensive support for product design, from modular and cost-effective solutions of the cross-platform variety to the integration of HMI devices and visualization solutions, as well as taking advantage of know-how in BIOS customization, Real Time OS, and design with FuSa support.
From Product to Service
IIoT solutions for machine learning (such as predictive maintenance), which exploit the potential of the CLEA platform, enable end-customer applications on our customer's platform, utilizing UX design and envisioning processes to create a variety of high-added-value services and new business models.