SECO smart embedded solutions for Medical market
Service Detail from SECO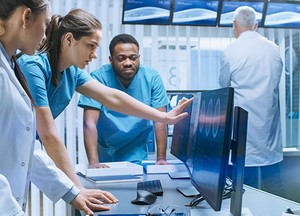 Medical devices, and their components, require the highest standards of safety, reliability, security, and long-term availability.
Comprehensive Support
SECO offers standard modular solutions with wide-ranging hardware and software support in order to resolve any system or certification issues. SECO has the certification "UNI EN ISO 13485_2016 – Quality Management Systems for the Production of Medical Devices."
Scalable Solutions and Integration Capacity
Managing performance-scalable platforms enables us to offer numerous solutions in the medical field. The solutions SECO provides allow the integration of systems or subsystems with electronic, visualization, and mechanical components.