Smart Solutions for Energy and Utilities
Service Detail from SECO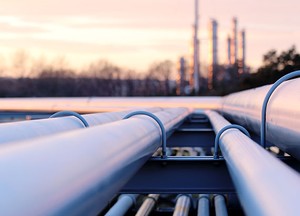 The Oil & Gas industry requires highly specialized know-how and product engineering capacity due to the complexity of the sector. Heterogeneous plants and machinery have been installed over time and therefore are equipped with different technological devices. Our solutions enable interoperability between those devices and ensure a constant flow of data between Operations sites and centers. This provides important, new monitoring tools for activities such as the verification of plant operations, the identification of faults or gas leaks, and repairs through predictive maintenance interventions.
Increasingly Innovative Services
SECO can provide all the necessary tools for creating truly cutting-edge services in an increasingly digital world. All thanks to an IIoT platform that system management and updating both on-site and remotely.
Lower Operational Costs
Through the solutions developed with SECO, customers can improve the management, control, and monitoring of their machinery. The result is an increased equipment safety and lower operational costs and risk.