Liquid Level Controllers
Featured Product from Sitron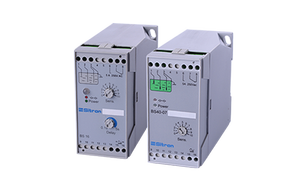 Sitron - These conductive liquid level controllers are used to power all of Sitron's EL line of conductive level probes.
The BS/16 and the CN/16D are electronically controlled devices that open and close an electrical contact to effect the operation of other devices in the same, or another, electric circuit.
Features
The BS/16 is able to control the differential of high and low level with an adjustment for sensitivity. The controller has 1 SPDT contact.
The CN/16D controls two independent levels and has two SPDT contacts. It also includes a sensitivity adjustment.
The BS/16 and the CN/16D are designed so that multiple units may be used in combination, to provide a variety of control functions, including multiple alarms and/or on/off control for alternating pumps.
Both models are available with DIN rail sockets or with screws.