Vibration Monitor
Featured Product from Sitron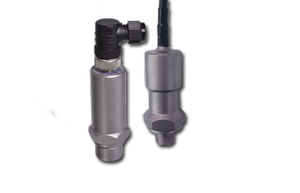 Sitron's - SV420 Vibration Monitor provides continuous sensing of machine vibration with a 4...20mA analog output. This 2 wire, 12...30Vdc unit is an invaluable industrial tool for preventative maintenance or machinery fault analysis.
The SV420 is a vibration transducer that provides an electrical output proportional to the frequency created by the range of vibration. The unit is designed for general industrial areas. It can be affixed to the desired target with either a threaded pin or with an optional magnetic clip.
The SV420 Vibration Monitor can be used to; establish whether or not a machine is running within its normal parameters, extend the life of a machine or to identify conditions that may lead to a systems failure.
Applications for preventative maintenance:
Rotor imbalance
Motor misalignment
Defective bearings or excessive friction
Chipped gears or eccentric gear pitch circle
Misaligned couplings, belts or shaft bearings
General Specifications:
Output: 4-20mA (2 wire)
Isolation: 500 Vrms
Frequency Range: .5 to 2500Hz
Measuring Range: 10, 25 and 50 mm/s RMS
Electrical Connection: M12 Connector or Cable
Process Connection: ¼" Thread (20 Wires) or Magnetic Mounting Clip
Body Material: 316 SS
Operating temperature: -10C to 80C