V-belt Range Enhances Groundskeeping Equipment
Featured Product from SKF/Global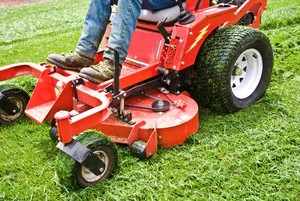 SKF launches a new, full range of v-belts that enhance the performance of power equipment in groundskeeping applications.
SKF has launched a new range of Aramid corded power equipment v-belts designed for use in groundskeeping applications. The durability of new SKF Xtra Power Lawn and Garden belts v-belts contributes to longer life.
SKF XP Lawn and Garden v-belts are extremely durable due to their high strength construction. They are ideal for use by groundskeepers at golf courses, parks, farms, municipalities and larger homes in such equipment as: tillers, ride-on mowers, commercial lawn mowers, compost, and shredders.
As well as its Aramid design, which ensures they are significantly longer lasting than standard polyester cords, the new range of v-belts feature special dry cotton wrap. This allows for consistent power transmission compared to standard FHP belts and reduced slippage whilst clutching compared to standard FHP belts. It also ensures higher than average resistance to repeated reverse flexing and high resistance to oil, heat and cracking.
The SKF Xtra Power Lawn and Garden v-belts are available in a wide range of dimensions and can be specified for use with almost every brand of modern groundskeeping power equipment, from Craftsman and John Deere to Western and Yamaha. They can be easily fitted on both new and existing power equipment