SPIE Photonics Europe - Call for papers
Service Detail from SPIE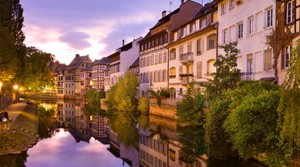 Present your research at the only cross-disciplinary optics and photonics event covering the most significant photonics technologies—from digital optics to quantum technologies to attosecond science. Look for new topics in 2018, including 3D printed optics, photonic glasses, optical biopolymers, and unconventional optical imaging.
Important Dates
•Abstracts due 23 October
•Author notifications 31 January
•Registration opens in January
Come present your research 22–26 April 2018 at the Strasbourg Convention & Exhibition Centre in Strasbourg, France.